New Zealand's Nature in 8 HDR Photos
New Zealand has without a doubt the most amazing nature I've ever experienced. During my visit in 2012, I experimented a bit with HDR photography, a photography technique where you combine multiple exposures of the same image to preserve details in both highlights and shadows. Using HDR, you can achieve some interesting surrealistic effects. The result: a photo series that puts some of New Zealand's spectacular nature scenes in a whole new light.
1. Huka Falls (Taupo)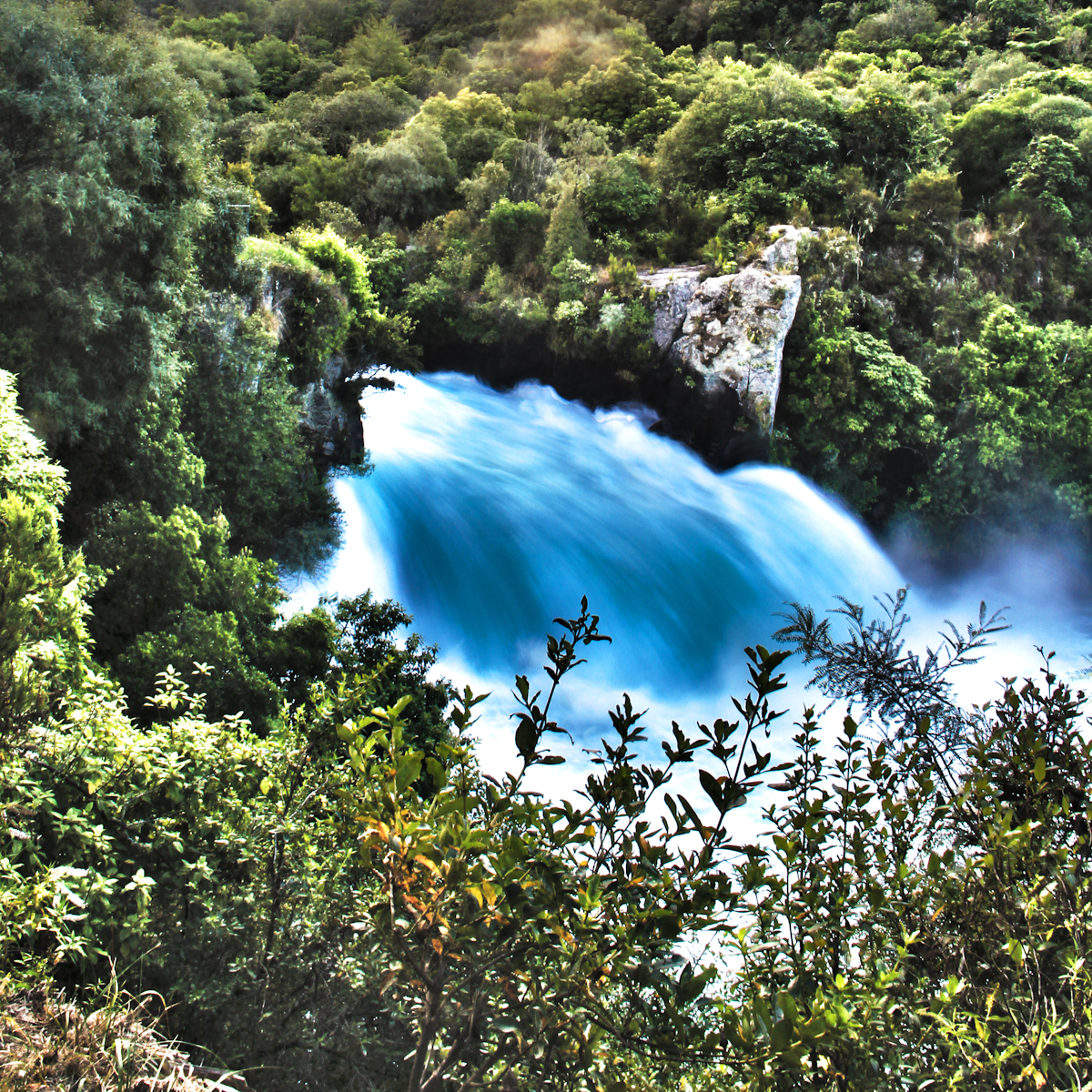 Situated near lake Taupo on the northern island, the Huka Falls are a series of waterfalls in the Waikato river. While the Huka Falls are not quite as high as other waterfalls in New Zealand, watching the immense strong current is also quite spectacular.
2. Orakei Korako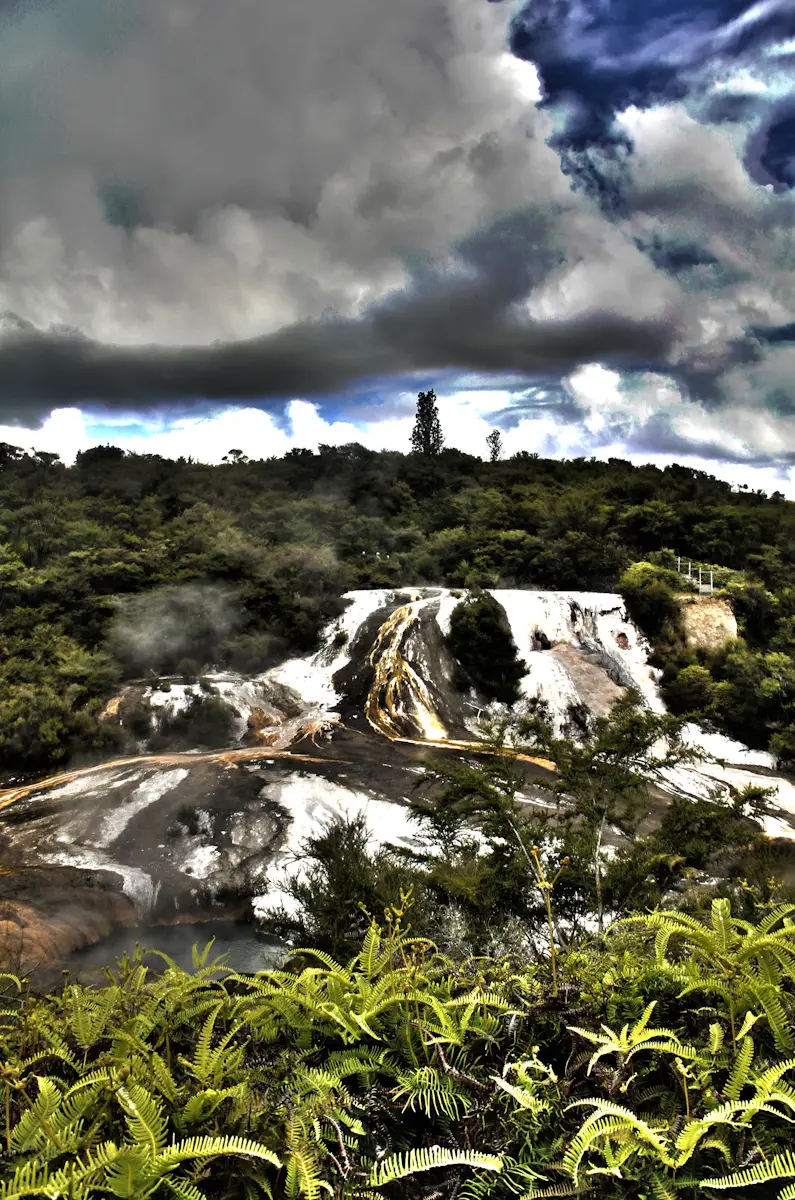 Orakei Korako, or 'Hidden Valley' is one of the best geothermal parks you can find in New Zealand. It features a number of geysers, hot springs, bubbling mud pools and a few of the largest silica terraces in the world. The geothermal activity in this area provides a remarkable, very photogenic landscape, unique in it's kind. The park is situated between Taupo and Rotorua, on the Northern Island.
3. Misty Hills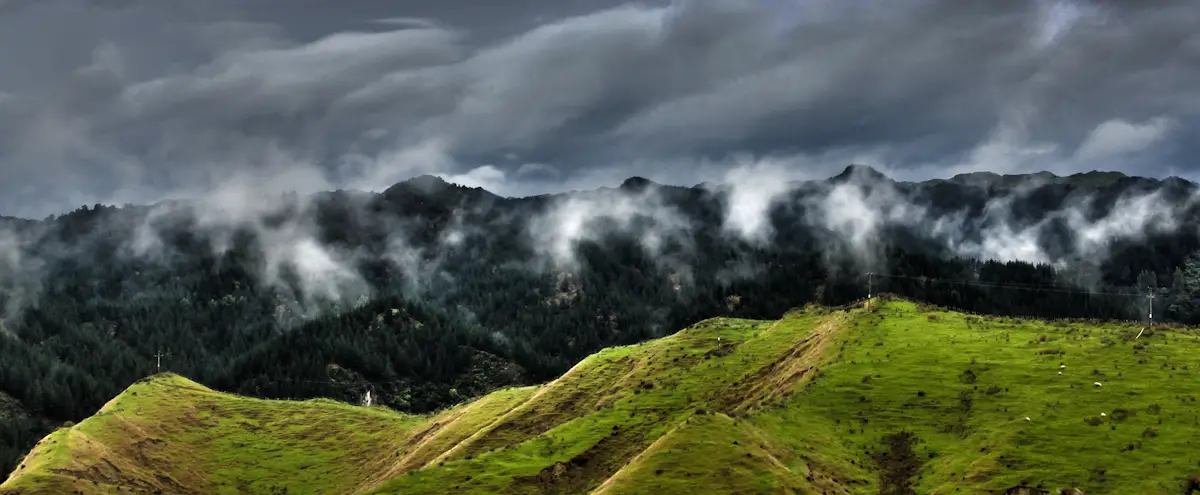 On the road from Auckland to Wellington, I encountered this view. The light green grassy hills in the front are a nice contrast to the dark green pine trees in the back.
4. Franz Josef Glacier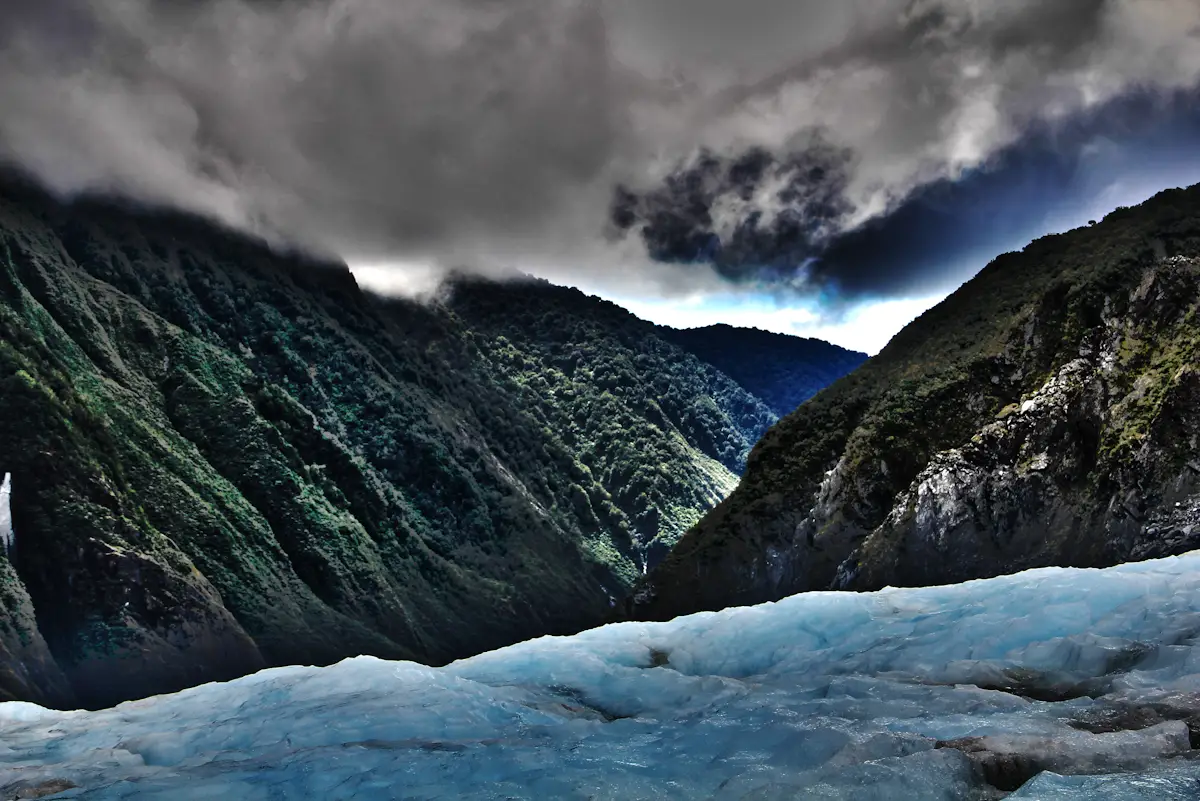 The Franz Josef Glacier (discovered by an Austrian explorer and thus named after his emperor), is another one of New Zealand's famous natural sights. Together with it's brother, the nearby Fox glacier, it is unique in it's kind. The terminal face of the glacier is situated on a really low altitude, this causes a fascinating contrast of a giant ice chunk in between mountains overgrown with rainforest. Additional benefit: both glaciers are relatively easy to access / climb!
5. Wharariki Beach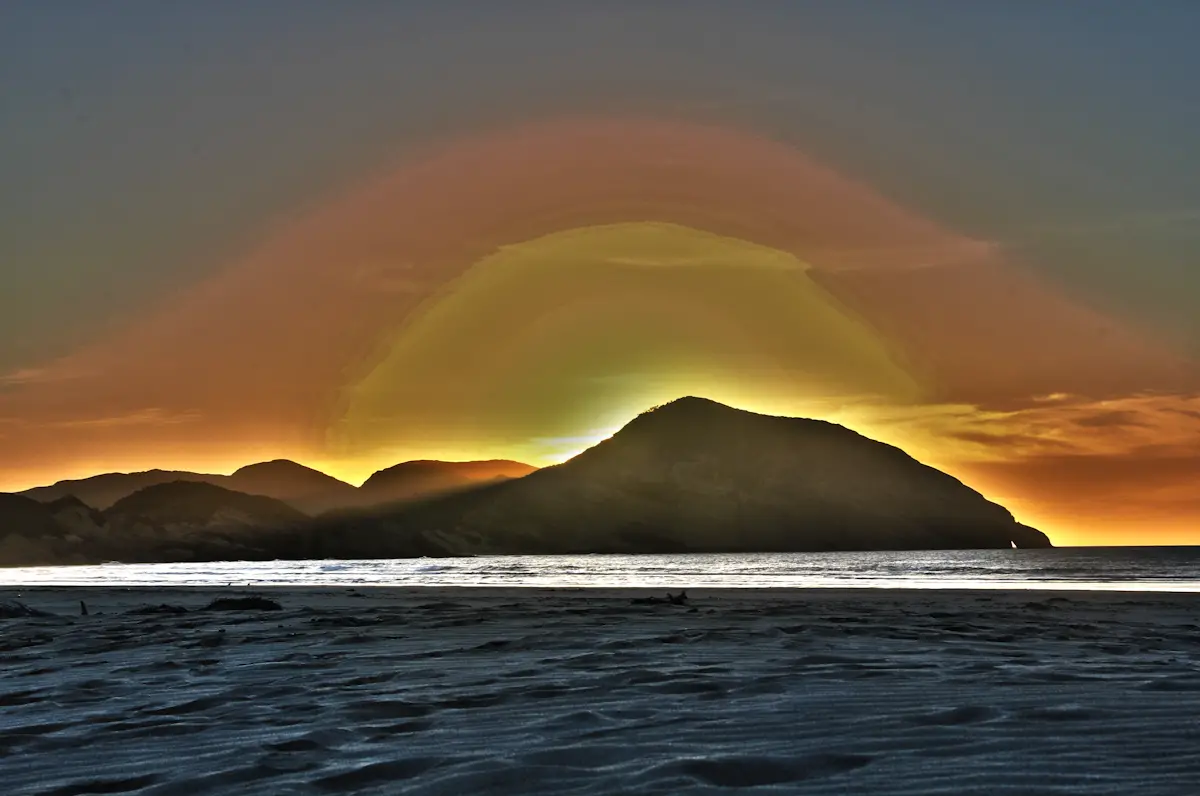 This HDR sunset was captured on Wharariki Beach, at the northern most point of the South Island. A beautiful, secluded beach in an area that is often overlooked by those traveling through the South Island. You can do a great day walk leading you from Cape Farewell to this beach.
6. Lake Wakatipu (Queenstown)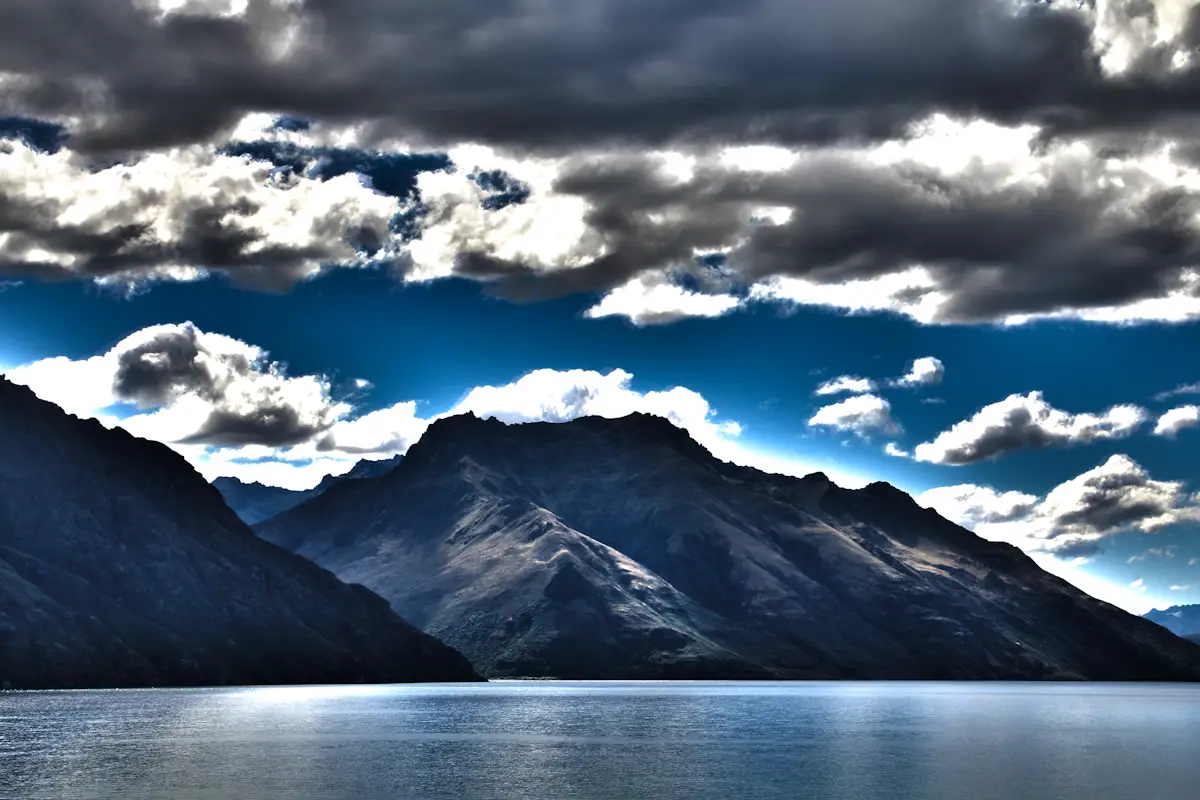 Lake Wakatipu is New Zealand's longest lake, with a total length of 80 kilometers. 'Adventure Capital' Queenstown is built around a small inlet of this lighting-bolt-shaped lake. If you drive from Queenstown to Te Anau / Milford Sound, the route leads you around a portion of the lake's shore. It's hard to resist making a stop here, to take a photo like this one.
7. The road to Milford Sound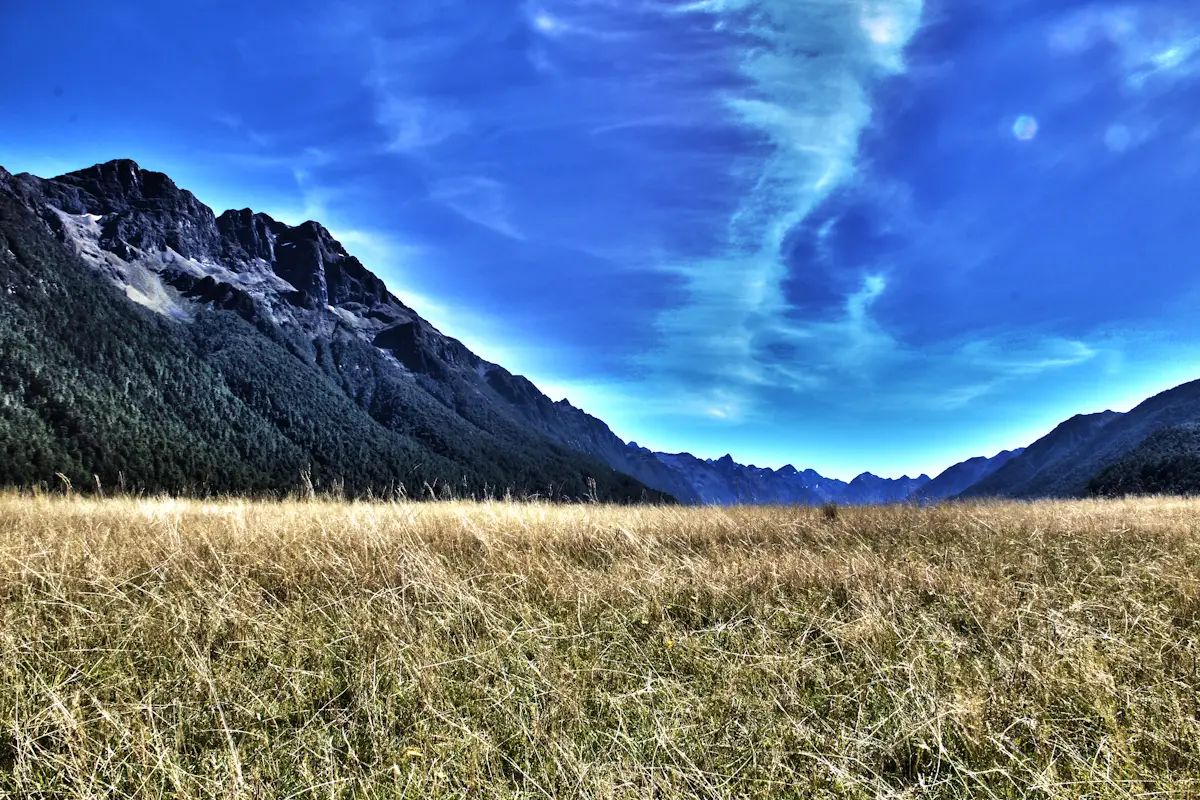 While Milford Sound might be considered as the number one sight of New Zealand (we'll get to that later on), the road leading to Milford Sound offers some stunning scenic views as well. As you drive through the Fiordland National Park, you'll encounter fascinating landscapes like these.
8. Milford Sound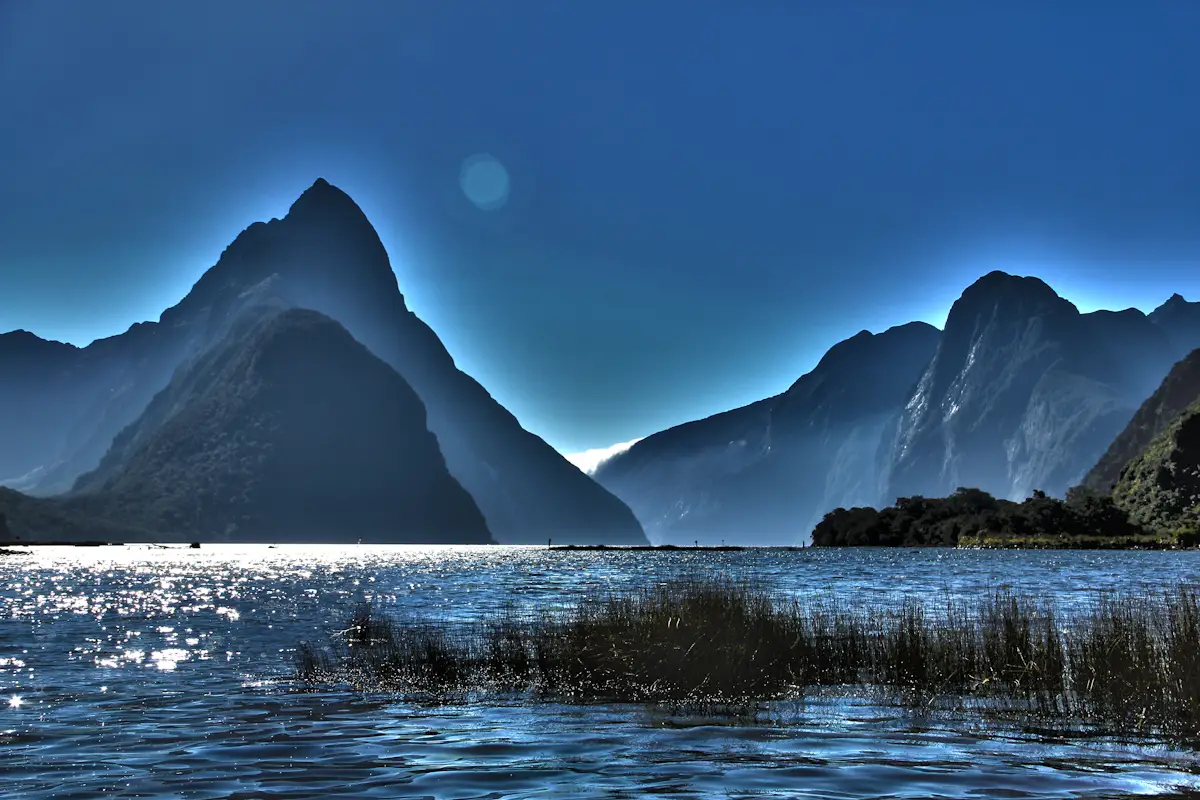 Milford Sound is without a doubt the most famous and the most spectacular of New Zealand's natural sights. It's on the list of virtually every New Zealand travel itinerary, and there's a good reason for that. The steep cliffs rising from the water will captivate even the most experienced travelers. Despite having a large amount of visitors coming by every year, you'll never have to fear a sense of feeling crowded. When you're out on the water, floating through the sounds, you'll feel very tiny in between these giants of nature.